We specialise in assembling and wiring electronic panels from large power panels to small switch panels.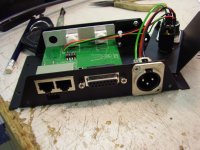 We use switch gear components and heavy duty wiring to chassis wiring, using standard equipment wire ribbon cable, coaxial cable and 19 inch rack systems.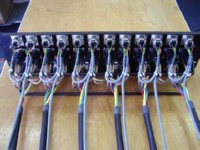 We can manufacture the panels and any silk screening the panels require using our local associated companies. Image by kind permission of Anagram Production Services Ltd.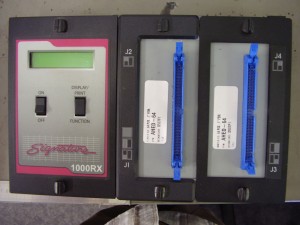 Wirewell can provide custom wiring that suits your needs; whether it is a one-off assembly or a large production run. We pride ourselves in our quality of work and attention to detail, but are still able to deliver to the customers' timetable, ensuring inspection and supervision takes place at all times during the production.
bespoke looms can be manufacured similar to the one below for a well known security company using customer design and tested using the Cirrus signature 1000RX cable tester.